Tourelle Ventures, LLC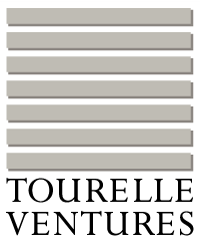 The logo design for Tourelle Ventures was inspired by their 7-story mid-rise condominium being built in the Rice Village. A drop shadow was applied to the graphic to give it depth. The letters that make up the name and their realtionship to each other were the starting point for the selection of a typeface. Perpetua, designed by Eric Gill, has capital letters with beautiful, classic lines and the clean, chiseled look recalls the type designer's stonecutting work.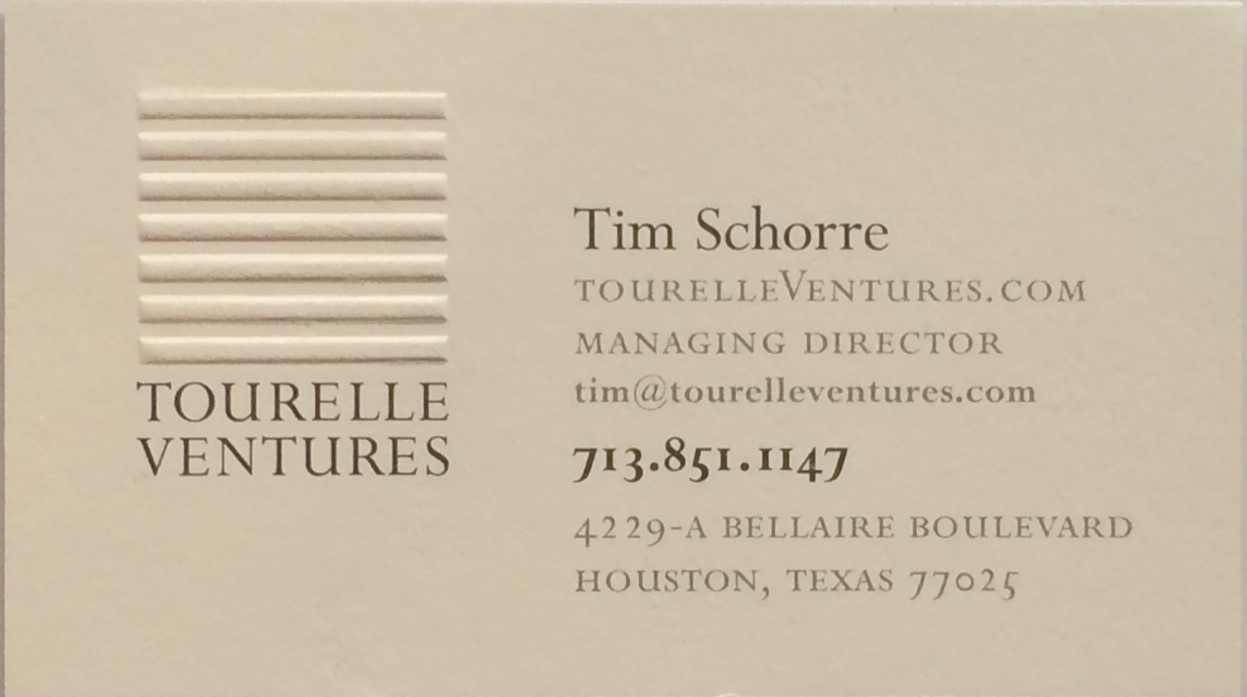 The business cards were printed in a PMS color on 120# duplex cover stock, whose front is natural white and the back is sawgrass. The logo was blind embossed to give it dimension and a tactile quality. View a larger image of the printed card.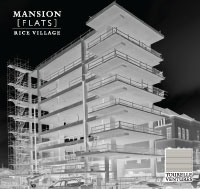 For the brochure, the logo was set inside a white box to separate it from the photo of the building. Since the building was in the early stages of construction, a negative image in black and white was used to create a sculptural effect which contrasted with the color panoramic photograph inside that stretched across the four panels of the gatefold brochure, that opened to 37" x 9". Beneath the panoramic photo were 4 sample floor plans that illustrated some options that ultimately were up to the owner. Open the PDF of the web version of the brochure.