Parra Design Group, LTD.
We have worked with Parra Design Group on various design projects since 2007. These have included the redesign of their logo, a responsive website to promote their work, a letterhead package, brochures, billboards, and signage. Visit their web site, Parra Design Group.
La Ville St. Emanuel is a townhouse development by Parra Design of 4–story, three bedrooom, three and a half bath units in Houston's Third Ward. The logo was inspired by the street signs of Paris. A web site was designed to help market the new homes, which features interior and exterior photographs, floor & site plans and a location map. View their web site, La Ville St. Emanuel.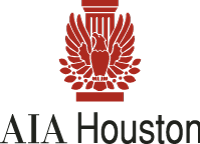 In 2008, Camilo Parra was nominated for the Texas Society of Architects Award for Young Professional Achievement in Honor of William W. Caudill, FAIA. He requested our assistance in the design of his submission. A book was created that focused on his strength in architectural design, practice, and community involvement. His poetry was incorporated as section breaks that illustrated another part of his personality. Copies were printed on an Epson printer and wiro bound, with a box designed for presentation. Camilo won the award. Download a web version of the 75 page book, CAMILO PARRA, in PDF format.